1. The Nibble DIY Game Console by Circuitmess
Build your own handheld games console + play existing games plus your own coded ones! Parents can bond making it with younger kids & older kids get to try something new like soldering. Our Code Zone kids will feel very at home with this super gift as it supports block based coding (just like we do in our workshops).
2. LOGIBLOCS Spy Tech Science Kit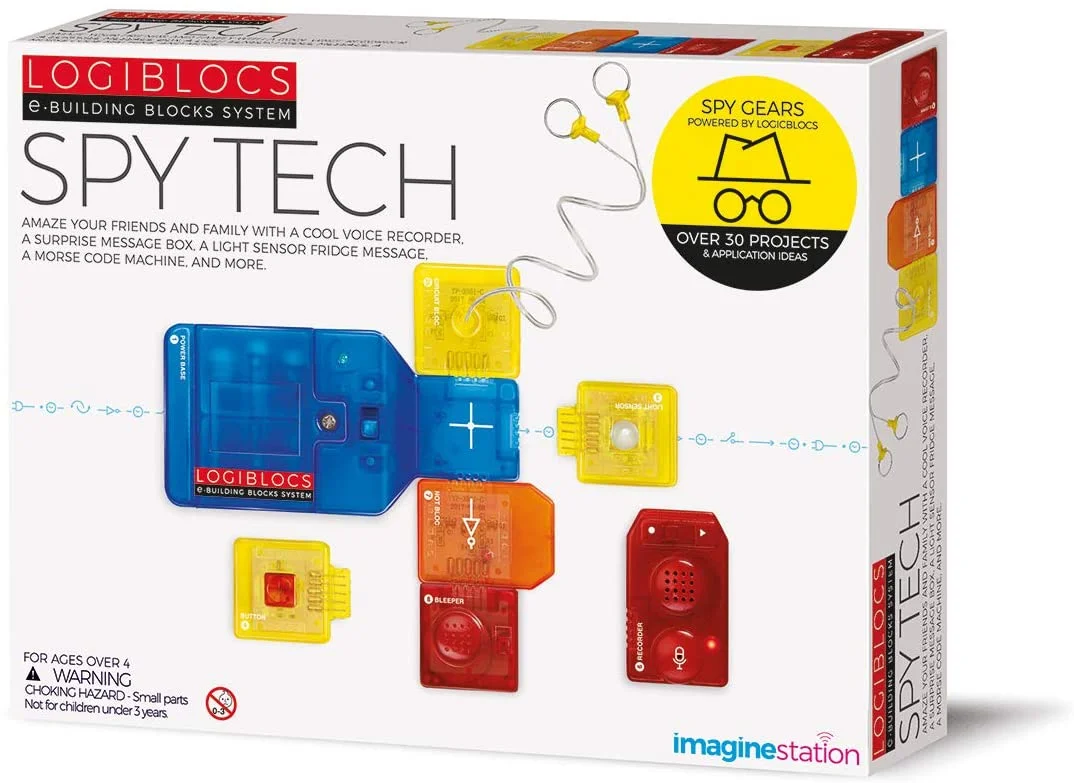 The Spy Tech Kit introduces kids to electronics and computer science in a creative and fun way! Design and make cool spy gadgets using Logiblocs.
3. WILD Science Coding Science Kit
Now this is cool! Learning the basics of coding visually through this kit. For a coding lover that enjoys problem solving to help build those skills!
4. The Science Museum Coding & Tech Kits
The scienece museum site has a great selection of kits to help kids earn about computers, coding and technology. Including a super cool Slither Bot or maybe you fancy making a robot arm!
5. The Code Zone Minecraft Subscription!
It wouldn't be a top gift list if we didn't add our amazing Minecraft Mod Club Subscription! At only £29.99 for a full year - it's definitely the gift that keeps on giving all year round!
Minecraft Education Edition is like normal Minecraft... but with superpowers! You can play it on Windows, macOS, ChromeOS or your tablet. Included in Education Edition are loads of extra starter worlds where you can play with chemistry sets and even launch a rocket into space!
Have a lovely Christmas from is all at The Code Zone!