Posted on August 01, 2022 game jam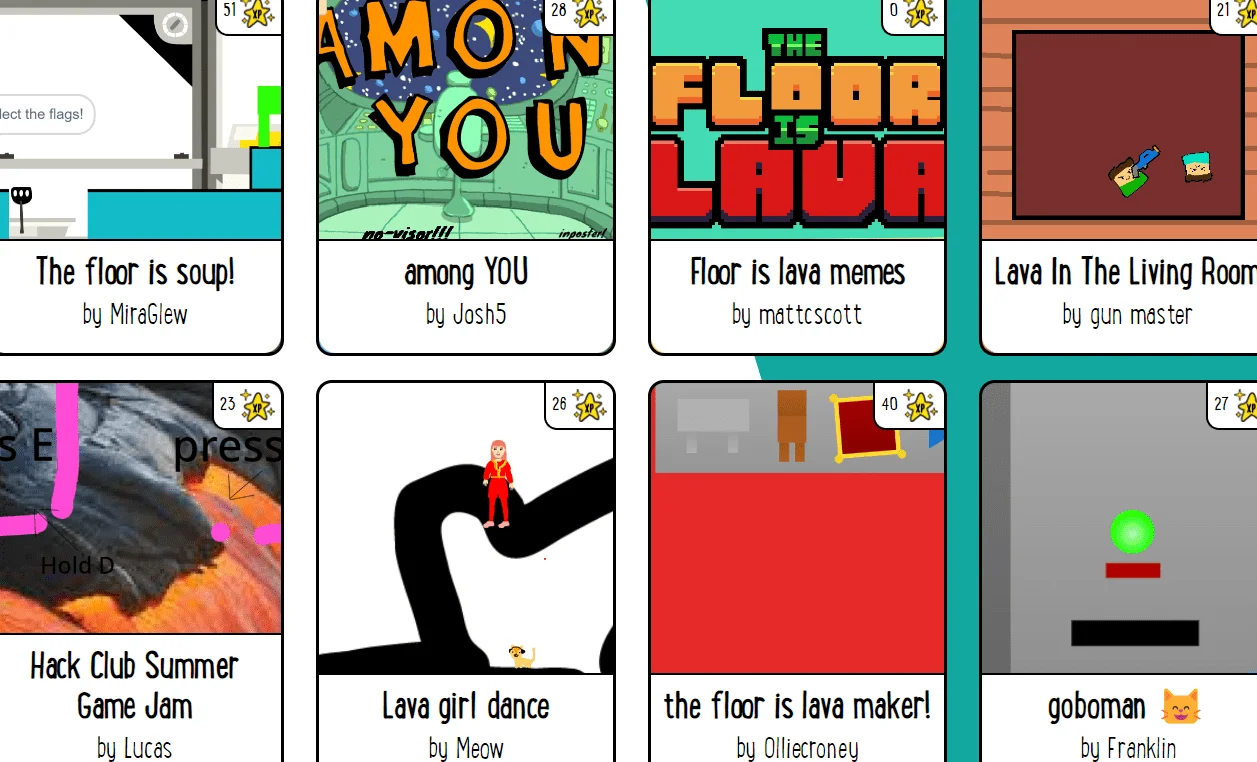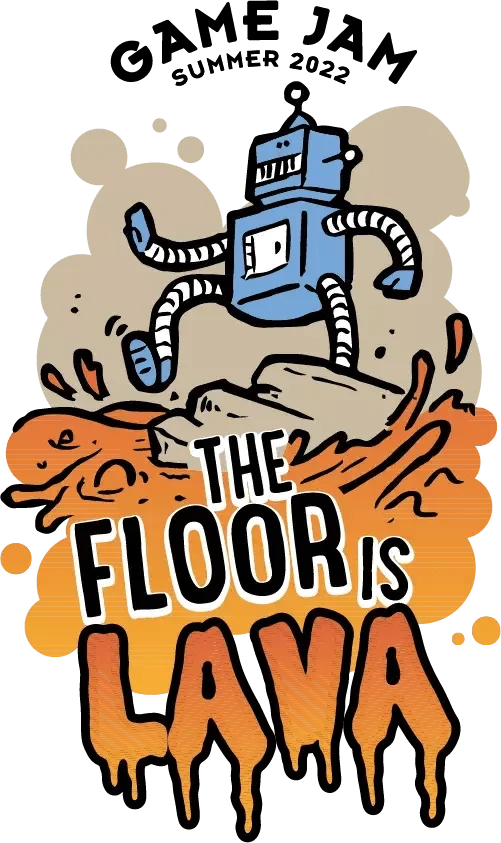 Last week we had our first of this Summer's Game Jams, a free event for all members where the children were given a theme (The Floor is Lava) and had to come up with their own game or animation, and wow did they come up with some amazing ideas! We've selected a few (below) and our mentors have done a round up. Have a watch below!
All children who took part have also earnt this cool badge for their profile! A super well done to all of them, there was such enthusiasm and enjoyment (although apologies to the parents who's children were still up in the evening working on their games...we heard stories!)
Do encourage your children to share their projects so everyone can have a play (message us if you're unsure how). All children now have a profile online to show-off their badges and their projects so anyone can have a play! Check their dashboard for their own unique link to share.
So now the children are all warmed up, we're back at it next week for the second Summer Game Jam! We'll announce the theme on Monday but I can promise one thing... it's going to take some creativity! Watch this space :)
Play some of the games that have been shared from this Game Jam...